Here is a selection of 3d rendered images I played around with quite some time ago. I think they were done with Eon Vue. It was fun to play around with, but very time-consuming with a steep learning curve.
The location is a town called Korenia in a harsh desert. It's built around a freshwater spring and is the only source of water for some distance. A wicked ruler has monopolised the water supply and keeps the small population under control by rationing the water.
He lives in a palace with a golden dome to the north of the town which is surrounded by a lush lawn. To keep people away, the lawn is actually blades of grass and will cut people who try to walk on it.
A covered market bisects the town with the newer, wealthier part of town to the north, closest to the palace, while the grittier, older part of the town lies to the south of the market.
There is a cistern system beneath the town which could be used to access the dome.
Rough sketch of the town.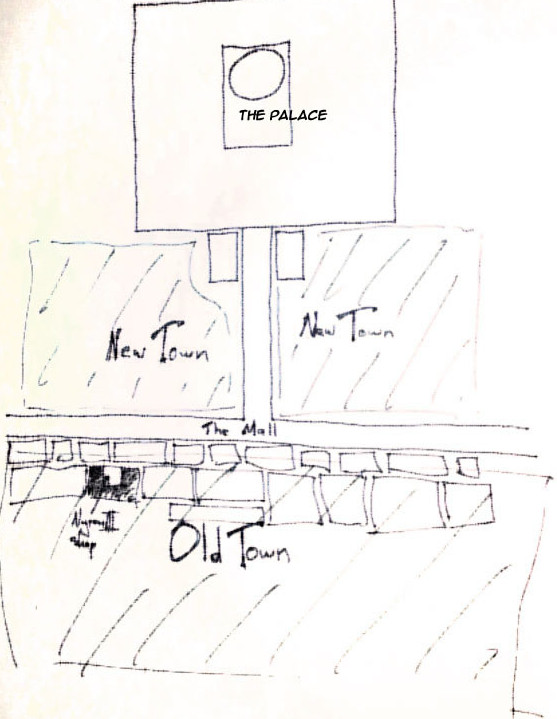 Veiw of the palace, looking back at the town across the killer lawn.
Cutaway view of the cisterns under the town.
Cisterns from a different angle.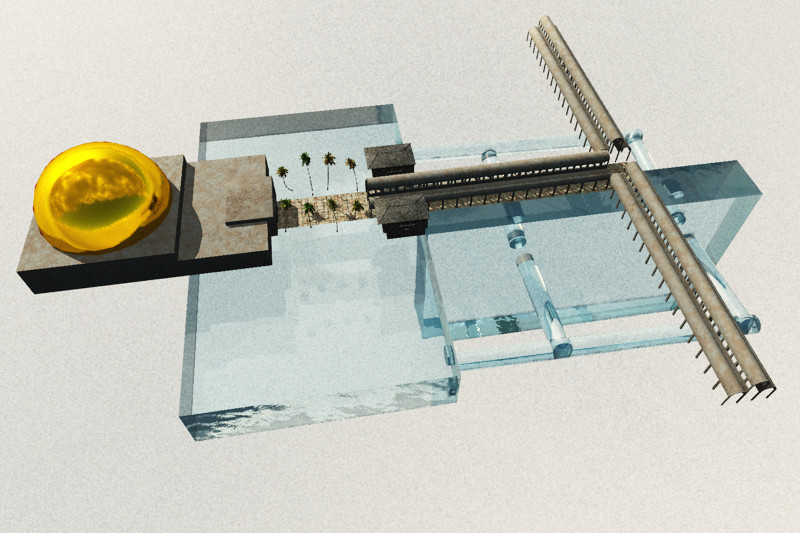 View of the market, sans buildings.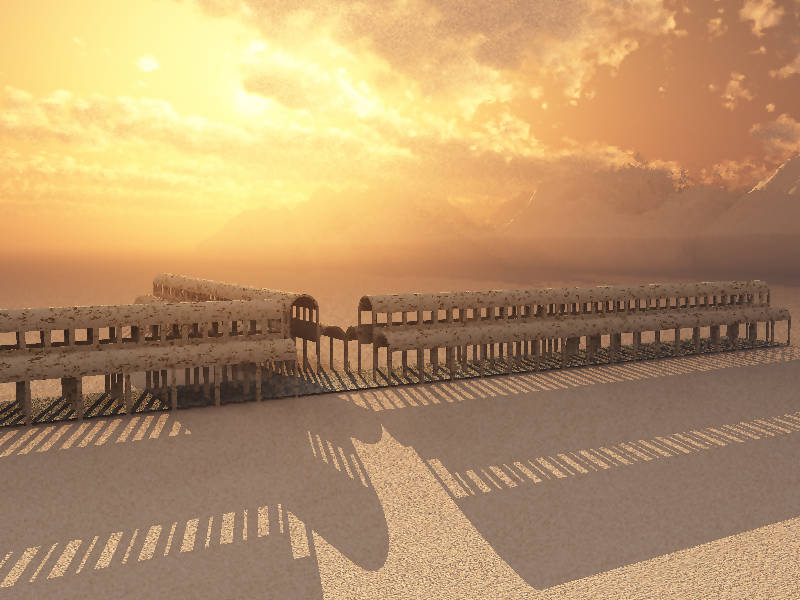 Interior of the market, sans buildings.